Are you a fan of the cartoon adventures of Finn and Jake the Magical Dog—also known as Adventure Time?
Explore the Adventure Time merchandise that we carry, which feature the main characters of the series. And not just posters—you can buy t-shirts, wall stickers, suspenders, and more. Read below to view a sample of the fun stuff available to purchase if you're a die-hard fan.

Did You Know? The show's creator, Pendleton Ward, cites "My Neighbor Totoro," "The Simpsons," and "Pee-Wee's Playhouse" as influences shaping the art style of the cartoon series. The ideas behind romantic plotlines stem from "Archie" comics.
Did You Know? Ward's favorite created character is BMO.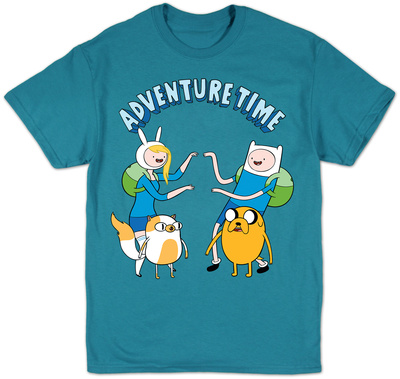 Did You Know? Fiona and Cake became very popular among fans; the writers of the show created their a comic book series featuring the two characters.
Did You Know? The name of the land in the show ("Ooo") is thought to be a post-apocalyptic Earth.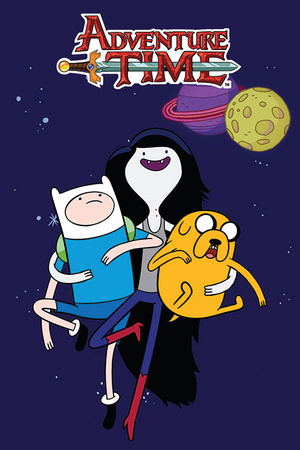 Did You Know? The character "Marceline" wrote a song about french fries, most likely using her axe guitar.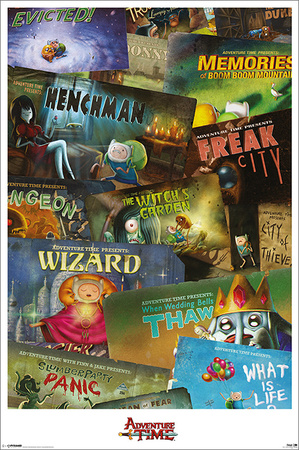 Did You Know? The character "Lady Rainicorn" speaks Korean in the show.
If you'd like to discover other items, visit our Adventure Time merchandise collection and find the right souvenir to satisfy your inner geek.