Baseball Glove Archival Photo Sports Poster Print
Two legendary baseball players were elected to the MLB Baseball Hall of Fame on January 6, 2016: Ken "The Kid" Griffey, Jr. and Mike Piazza. Both players started in the league within a few years of each other and achieved notable fame among sports fans.
Click to buy
Mike Piazza
Mike Piazza debuted in 1992. He played for the Dodgers and scored his first career home run that season against the Giants at Dodgers Stadium. After Piazza earned MVP honors in his fourth All-Star Game (1996), brought the underdog New York Mets to championship victory (2001) and held the record for most home runs at catcher, he retired in 2008 with the Oakland Athletics. He commented in 2010 about his wish to be a Met inductee if ever elected to the Baseball Hall of Fame. A dream which came true in 2016.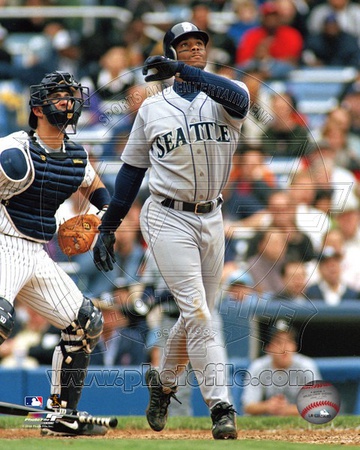 Click to buy
Ken Griffey, Jr.
Ken Griffey, Jr. started with the Seattle Mariners in 1989. He slugged 16 home run during his first career season and finished third in rookie of the year voting. Griffey was traded to the Reds before returning back to the Mariners in 2009. By that time, he achieved a record for hitting 400 home runs with one team and 200 with another—making 600 total home runs throughout his baseball career. "The Kid" also earned All-Star MVP honors and numerous Gold Glove and Silver Slugger awards.
Congratulations to both men for this surprising post-career achievement!