Babe Ruth ("The Bambino," "The Sultan of Swat") is considered the best baseball player in history. He helped the Yankees win seven American League (AL) championships, four World Series championships and established many MLB batting and pitching records, all of which earned him the reputation as a great sports hero in American culture.
These are some of his accomplishments:
Slugging 714 home runs, 2,213 RBIs, 2,062 balls and achieving 0.690 hitting average.
One of the first five inductees into the National Baseball Hall of Fame.
7x World Series Champion between 1915 and 1932.
12× AL home run leader and 6× AL RBI leader.
Like most athletic heroes, Babe Ruth compared sports and life. He was renown for using baseball language to create memorable motivational quotes. Here are several sayings attributed to the legendary baseball player:
---
"Never let the fear of striking out get in your way."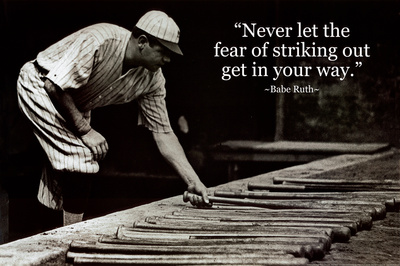 ---
"I swing big, with everything I've got. I hit big or miss big, I like to live as big as I can."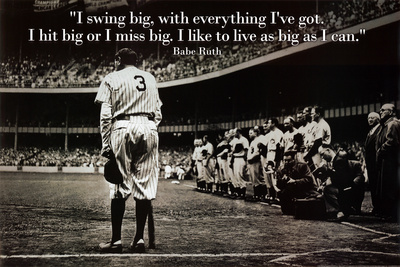 ---
"It's hard to beat a person who never gives up."
---
"Yesterday's home runs don't win today's games."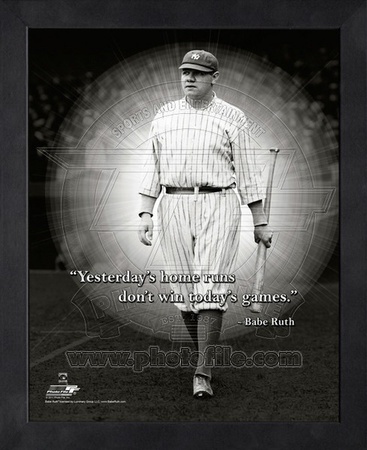 ---
"Every strike brings me closer to the next home run."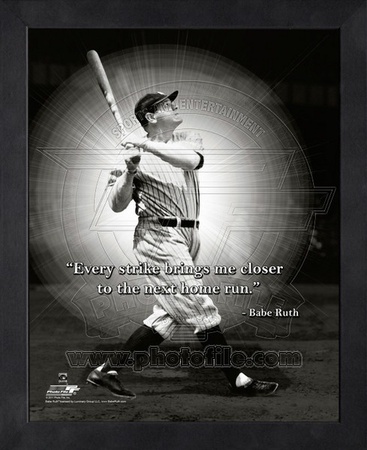 ---
"Baseball was, is and always will be to me the best game in the world."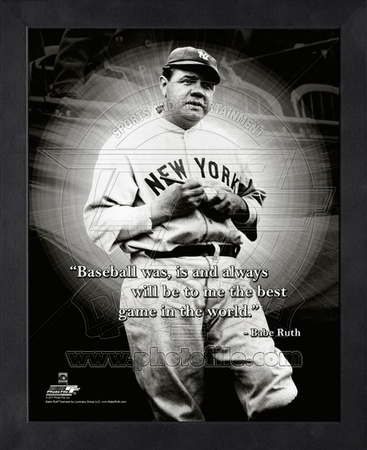 ---
You can find these Babe Ruth posters and more in our gallery dedicated to the famous baseball player.