We'd like to extend a "Happy New Year's" greeting to our readers! January 1st represents the culmination of the holidays and marking a fresh start to the next year. Cities across the globe break out with parties and celebration rituals. One of those routine annual rituals involve fireworks. Screeching rockets shoot into the air, bursting above cityscapes and adorning the night sky with magnificent light shows. 
At AllPosters.com, we have around one million art and photo prints. Some of these include beautiful photographs showcasing impressive firework shows from cities across the world. Browse our collection of firework posters and prints, and discover the attraction of this once-a-year global phenomenon.
---
---
Photograph of Fireworks Display over the Bosphorus, Istanbul, Turkey (Red Sky)
---
Photograph of New Year Fireworks and Big Ben, Houses of Parliament, Westminster, London, England, United Kingdom
---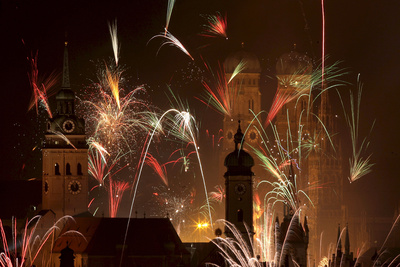 Photograph of Fireworks Illuminating the Sky over Munich, Germany on New Year's Eve
---
Photograph of Gorgeous Fireworks Display
---
Photo of Fireworks Lighting the Sky Near the Grossmuenster Church in Zurich, Switzerland
---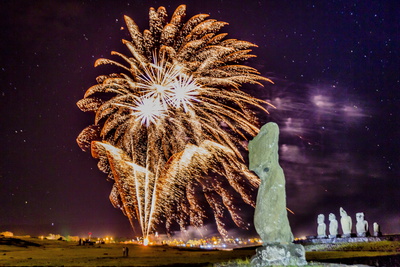 Photo of Fireworks Ring in the New Year from the Town of Hanga Roa over Moai
---
Photograph of Fireworks Exploding over Vienna's 'New Year's Eve Path' with Ferris Wheel Turning
---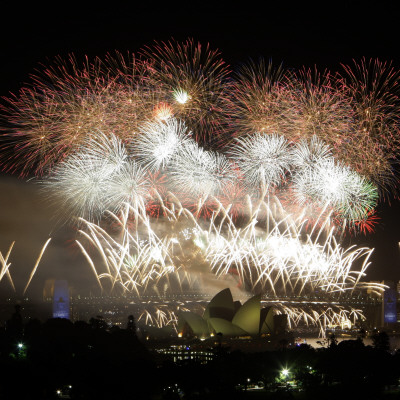 Photograph of Fireworks Flashing over Sydney Harbor During New Year Celebrations
---
Photograph of Las Vegas Fireworks on the Strip
---
"Poulsbo Fireworks III" fireworks display photograph
---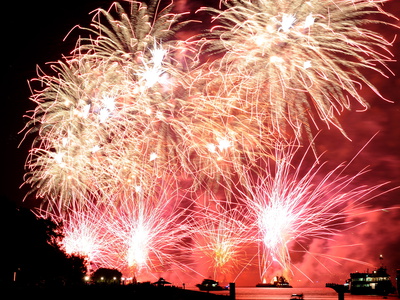 Photograph of Fireworks Seen from Hoboken, New Jersey, USA, Down the Hudson River
It's a magical experience staring at firework display light shows. Do you have a sudden urge to hang any of these dazzling images on your own walls—as fine-quality posters or framed art prints? Explore our collection of fireworks posters and choose from our collection of mesmerizing images.