The Big Bang Theory excels at combining geek and romance. Moments of hilarity involve outer space, fandom conventions, the comic book store, laboratories and other geeky pop culture references alongside touching romantic moments and amusing relationship quandaries. Of all the characters on the television sitcom, nobody stands out like the quirky Sheldon Cooper. He utters most of the phrases associated with the series, such as the infamous one-worded line "Bazinga!"
But that's only one of many lines spoken by Sheldon throughout the series. Here are some additional funny quotes said by the character: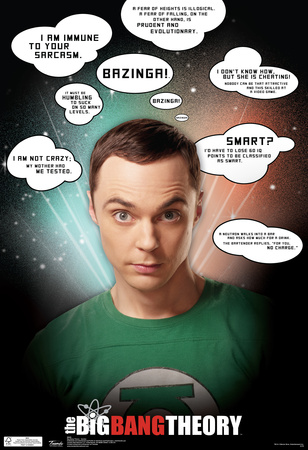 Click to Buy
"I am immune to your sarcasm."

"It must be humbling to suck on so many levels."
"I am not crazy; my mother had me tested."
"I don't know how, but she is cheating! Nobody can be that attractive and this skilled at a video game."
"Smart? I'd have to lose 60 IQ points to be classified as smart."
"A neutron walks into a bar and asks how much for a drink. The bartender replies, 'For you, NO CHARGE.' "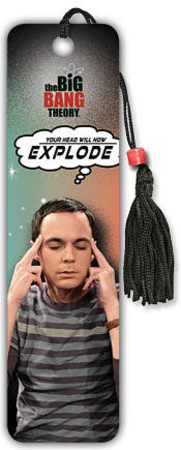 Click to Buy
"Your head will now explode."
Click to Buy
"There's a fine line between wrong and visionary. Unfortunately, you have to be a visionary to see it."
Are you interested in browsing additional quirky merchandise featuring the spectacular Sheldon Cooper? And other Big Bang Theory wares? Click here to begin discovering more.