Are you a college student who's decor-averse and you need ideas to spruce up your apartment? Here are some ideas to help you decorate your rooms with beautiful art. From inexpensive posters to extravagant wall art, find out how to beautify your space and impress visitors.
Posters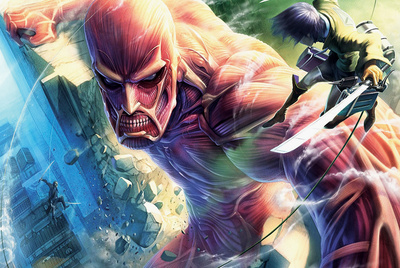 No college decor is complete without at least one poster hanging on the wall. You can find posters displaying anything. For the best impact choose posters that feature sharp colors and non-wrinkled edges. Consider where you want to hang the poster.
For The Living Room…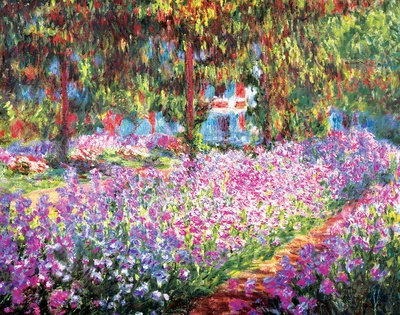 Hang an art poster. Popular selections include Starry Night, Great Wave At Kanagawa and The Cafe Terrace. If you're seeking quality alternatives, you should consider Leonid Afremov's Melody of the Night, Marc Allante's Achilles or Dean Russo's version of Starry Night. You should only place framed, canvas, acrylic (see below) or wood mounted posters in your living room. Never tape or pin posters to your wall in this space because doing so will conjure a tacky appearance. Fine art, landscape photography and cultural art are acceptable. They also create a calm ambiance. Avoid movie art, humor posters or sports memorabilia. Keep it classy and decorative for the living room.
For The Bedroom…
The most intimate space in your apartment should be the most expressive. Find any poster that symbolizes your interest. Movie and music posters, sports photos and humorous artwork are common favorites for the bedroom. You can also get more creative and intentional: hanging a motivational poster above your desk; abstract art above your bed; a funny poster on your door; placing a nature photo above your backpack; a montage of photo prints displaying all the places you've traveled. Although tape and pins are acceptable ways of hanging posters in your bedroom space, you should opt for wall adhesives or framed posters.
Fabric Posters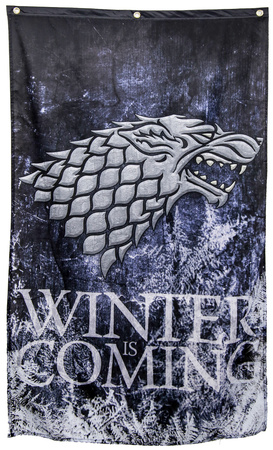 Fabric posters feature a silkily textured surface with screen-printed images. Some posters have grommet holes at the top which enable you to place them on hooks or attach them to another object by using a string. If these grommets are missing, you can create your own insertion points at the top or sides using a fabric hole puncher. Fabric posters are also compatible with poster hangers if you'd rather utilize those. You can utilize thumbtacks but they can destabilize the cloth in rare circumstances. The best place in your apartment for hanging fabric posters is your bedroom or other private location.
Wall Decals & Wall Stickers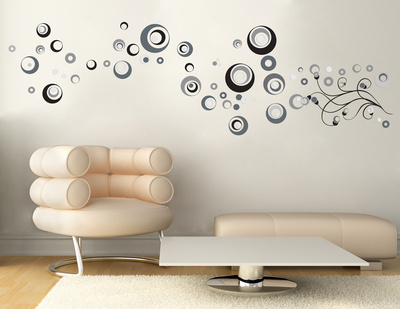 Want to skip the hassles of hanging posters in your room? Wall decals and stickers (a.k.a. "peel and stick decals") are simple alternatives. Peel them off the surface they arrive on and stick them to a wall. They're easy to move from one location to another—peel them off and stick them onto another wall. The variety of designs is endless.
Nature Art & Landscape Stickers
Graphics of trees are the most popular picks for nature art. Landscapes of mountains and coastlines are favorite selections among photography enthusiasts. You can also express some creative cleverness: decals of windows overlooking beautiful cliffs; hole-in-the-wall decals showcasing popular locales; city skyline silhouette decals above your bed; there are even refrigerator decals.
Polka Dot Wall Decals
Decals featuring polka dots are quick ways of splashing colors and funky designs on your wall. They add excitement to your space. Opt for sophisticated designs instead of simple shapes, or else you'll risk having your space appear as a kid's room.
Pop Culture Decals
You can stick music stars, sports athletes and characters from your favorite TV show or movie on your wall. There are even pictures of John Deere tractors available as wall decals. These selections are fine for the young incoming freshmen and sophomores. But by your junior year, it's best to replace these with more serious imagery.
Wall Quotes
Stay inspired! Nothing wrong with motivational posters, but quotes plastered on wall decals blend much better with the room due to their transparency. There's also more flexibility where you can place decal wall quotes—above your couch, over your dresser, above your bed, next to chairs, etc. The most decorative wall decal quotes are the "Live, Laugh, Love" series.
Wall Murals (But Not Wallpaper Murals)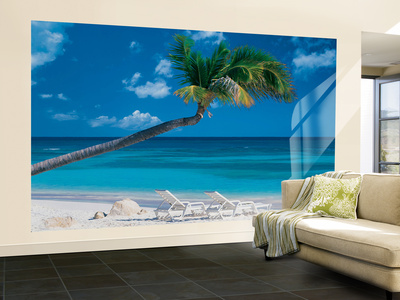 Think wall decals, but larger in size. Wall murals measure twice the size of wall decals. With adhesive strips, it's possible to remove the murals and hang them in other locations while avoiding damage to the picture itself. The large sizes allow you to cover any empty spot on your wall. If you want to showcase a noticeable piece of art and have enough money to splurge, you should consider buying a wall mural.
Wallpaper murals usually measure at least 4x the size of decals—covering an entire section of wall! If you browse for wall murals, you might encounter wallpaper murals. Make sure you know the difference between the two. Unlike wall murals and wall decals, wallpaper is not easily removable. You need to use wallpaper glue (included with each purchase of a wallpaper mural on AllPosters) to hang it, which isn't easy to remove. This makes wallpaper murals unfit for your college apartment decor unless you plan to stay for over 20 years.
Throw Pillows
Don't decorate your couch with boring throw pillow furniture designs. Consider a fun throw pillow. Instead of a solid color throw pillow, find one that features The Godfather logo. Or buy a pillow featuring an image of the Orion Nebula. If you're wanting to create a positive impression among guests and keep them intrigued, choose a botanical throw pillow design. They're safe, charming and classy. Another decoration tip is to match the throw pillow design with the wall art hanging in your living room. For example: if you have an abstract art placed above your couch, choose an abstract throw pillow design.
Wall Signs
Wall signs are great options for adding vintage charm to your space. There are two different types of wall signs available for your college apartment decor: tin signs and wooden signs.
Tin Signs
Vintage art featured on tin signs usually consist of beverages, vintage road signs, and pin-up images. Tin signs are better suited for your bedroom space and "man-cave" (especially if you're looking for beer signs and pin-up art) since they represent your personality and interests.
Wooden Signs
Wood signs add a nostalgic charm and sophisticated flair to your space. You can hang them in your living room unless they feature movie or music art—those type of designs belong on your bedroom wall. Wooden signs with sayings are the most popular wall signs for decoration. Even humorous quotes are safe for hanging in your main space.
Metal Prints
Want to display HD art in your space? Metal prints allow you to showcase supreme quality art on your wall. Because they feature vibrant colors and can achieve amazing depth with infused inks, metal prints are best utilized to display dazzling art and photography such as this. Their surfaces are durable and scratch resistant, plus the picture remains enhanced under a glaring light. If you have money to splurge, consider decorating your college apartment with metal prints to maximize your wall decor impact.
Art On Acrylic
Want to showcase artwork in a fancy way? There's no better option than displaying art on acrylic glass. The print is mounted on the glass and then bolted to the wall. Artwork appears to pop-up from the wall in an elegant style. This option works especially well for black and white photography—adding a touch of emotional beauty to your space without a single word needed. Due to their large display sizes, art on an acrylic glass is best suited for your apartment living room.
How you decorate your apartment also determines the impression you leave on guests, therefore choose your decor carefully.
---