These trippy posters are psychedelic masterpieces. They glow under ultraviolet black lights and feature cool art styles. Looking for memorable posters? Need artwork for a glow-in-the-dark party? You've arrived on the right page!
If this collection isn't enough—you can shop for more blacklight posters here.
---
Froggy Blacklight Reactive Cloth Wall Hanging
A friendly, laidback frog chilling near a waterfall while smoking a pipe. A dragonfly flies nearby…waiting to be eaten?
---
Alien Visitor Blacklight Responsive Poster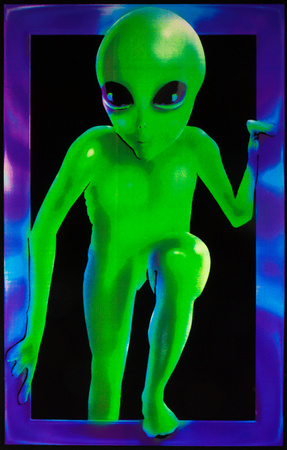 A frightening blacklight poster featuring an alien Grey climbing through a rectangular block. What are its intentions?
---
Opticz Treehouse Blacklight Poster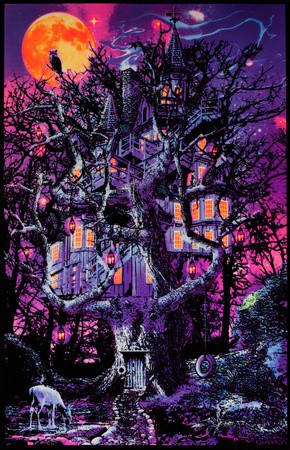 Is it a house? A treehouse? A combination of both? Somewhere there's a chimney puffing out smoke. This trippy, illusory, blacklight poster will deceive even the greatest minds.
---
Liquid Skulls Fantasy Blacklight Poster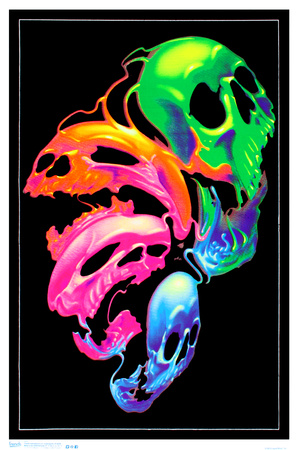 Glow-in-the-dark skulls send a terrifying vibe into any room. Perfect if you're looking for unusual artwork to hang in your space.
---
Batman vs. Superman Blacklight Poster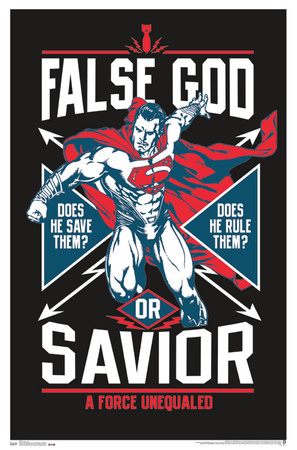 The red cape and red emblem will glow when regular lights dissipate.
---
Sourcer Nothing Wrong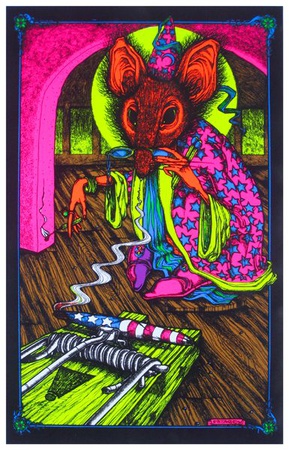 What's the best way to catch a hippie rodent? Don't use cheese—try this instead.
---
Summer Woods Flocked Blacklight Poster Art Print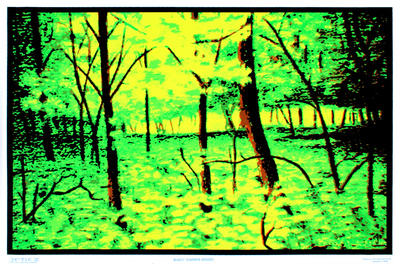 Looking for a green blacklight poster? This poster featuring an image of nature makes the perfect choice.
---
Magnetic Fantasy Blacklight Fractal Poster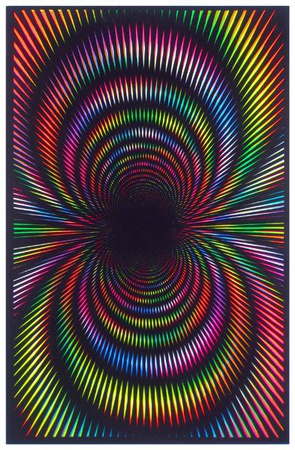 Fractal images are amusing hypnotic additions to your space. With the inclusion of fluorescent inks, these posters transform into dynamic masterpieces.
---
Alice in Wonderland Mad Hatter Collage Flocked Blacklight Poster Art Print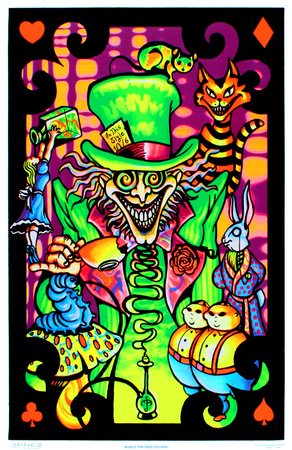 Turn your space topsy-turvy with this glowing blacklight poster. Are you ogling at all of the wacky elements featured in this wall art?
---
Deadmau5 Blacklight
The infamous mouse design most associated with the performer and producer deadmau5 is changed into a wicked blacklight artwork.
---
Clown Universe Fantasy
Have a fascination for clowns and other horror elements? These frightful images seem more real when black light is applied.
---