Are you a Deadpool fan?
If so, you know that Ryan Reynolds is playing the ninja character (movie release date: February 12, 2016), a comic book persona originating from the minds and artists of Marvel Comics. The antihero dresses in a red and black tight suit; wields two thin swords; always appears whimsical and somewhat charming. Deadpool never removes his mask. Ever.
Keep browsing to discover fun merchandise highlighting the character's personality and quirks. Or skip the reading and browse awesome Deadpool artwork.
---
Deadpool Quotes & Jokes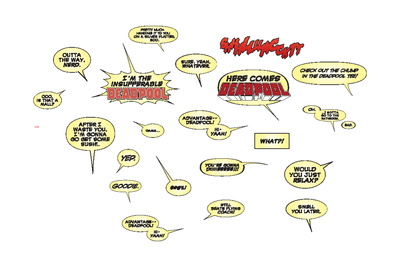 Deadpool Sayings
Deadpool mostly utters funny one-liners. Almost every sentence contains humorous or sarcastic statements. No wonder people are enamored with the comic book character!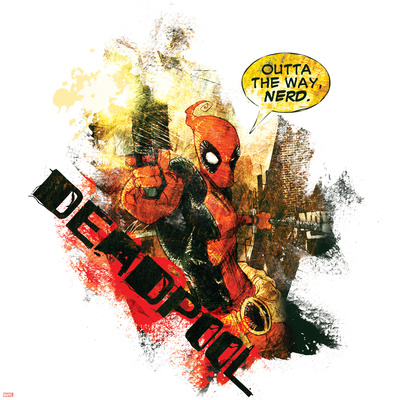 "Outta the way, nerd."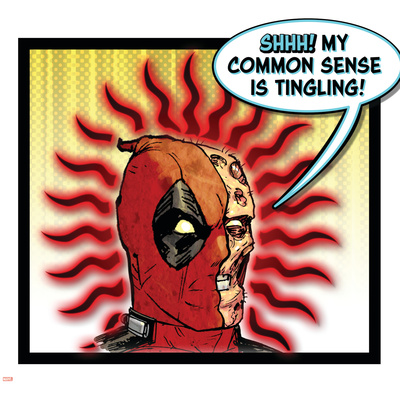 "Shhh! My common sense is tingling!"
"Check out the chump in the Deadpool tee!"
---
Deadpool Symbol
Deadpool's famous icon consists of a red circle divided by a single middle line, and two white holes representing eyes. Similar to the style of his mask. It's a simple symbol don't you think? Various creative modifications exist:
Deadpool Symbol Comic Art
Deadpool Icon Abstract Poster Art
Deadpool #4 Cover Art
---
Deadpool Apparel: Look Like the Character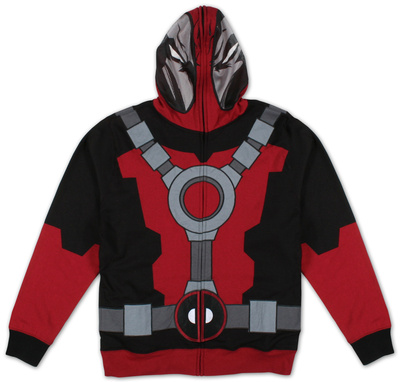 Deadpool Hoodie That Zips
Dress like the famed ninja persona with this zip hoodie. When the zipper reaches the top, the mask-shaped hood covers your face—giving you the appearance of the character. To achieve full resemblance, combine the pullover hoodie with any of the shirts below: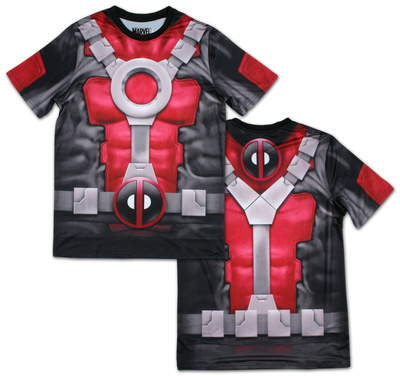 Deadpool Apparel Subliminated Costume Tee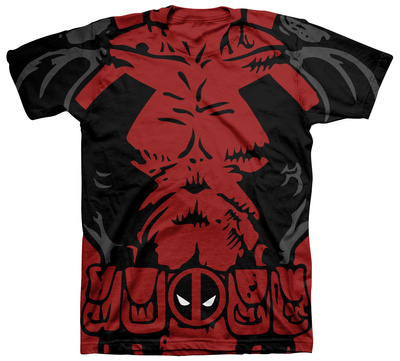 Deadpool Apparel Red and Black Costume Tee
---
Ryan Reynolds as Deadpool
Ryan Reynolds Portrait Photograph
Ryan Reynolds will play the comic book character Deadpool in the upcoming movie debuting on February 12. This won't be his first time acting the part: he portrayed the character in the superhero film "X-Men Origins: Wolverine" (more Ryan Reynolds photos and movies here).
---
Deadpool As A Butler
Want to discover more Deadpool merchandise? Browse more action posters of the popular ninja and find the perfect comic book scene to hang in your space.
Visit AllPosters.com today!