Motivation begone! Find humor in images celebrating laziness, envy, mediocrity and cynicism.
Do you burn with frustration whenever you hear something about "positivity?" Instead of experiencing inspiration, do you instead nurture apathy? Maybe you require a big laugh to alleviate a lousy day. Or you dislike scrolling through heaps of happy quotes on your social media feeds.
You qualify for needing a demotivational poster.
Discover our collection of the best graphics and photos that satirize inspiring quotes. They will bring joy to your heart. Be careful, though—you might laugh extremely hard!
---
The True Meaning of Life
"What matters most in life are quotes that tell you what life is really about. And here's a picture of a tree."
---
Get Busy Living…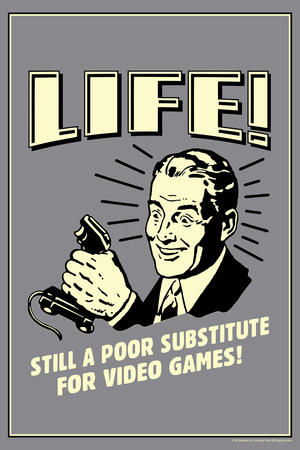 "Life! Still a poor substitute for video games!" 
---
Sometimes You Get Lucky
"Remember: luck is 90% something and 10% something else."
---
High Standards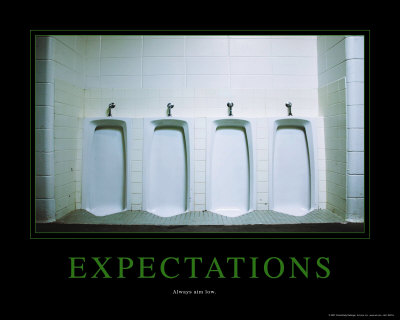 "Expectations. Always aim low."
---
Follow Your Dream
"Ambition. If you can't swim with the big fish, stay out of the water."
---
True Friends
BUY THIS POSTER (*actual poster isn't blurred)

"True friends will be there for you when you least expect it."
---
Want to View More Demotivating Posters?
Allposters.com carries many more Demotivational posters. If you want to add a tone of humor to your space, or think you can channel inner peace with these funny un-motivational pictures, then you are invited to browse our collection of sarcasm quotes and images.