Dr. Seuss Oh the Places Large Tote Bag
Dr. Seuss (Theodor Geisel) penned this book in 1990 and it represented his greatest achievement. It reached #1 on The New York Times Best-Selling Fiction Hardcover list, which made him one of the handful of authors to have number one Hardcover Fiction and Nonfiction books on the list; it later ranked number one on USA Today's Best Selling Book list. The short-story narrative remained a favorite gift for young people graduating high school and college since its inception.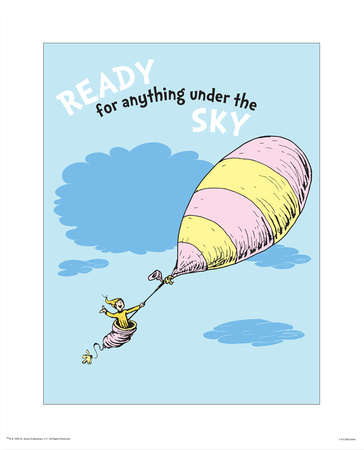 The story is about a boy who travels through imaginative geometrical landscapes and ultimately arriving at "The Waiting Place," a location where people wait for things to happen. The protagonist continues to explore, becoming motivated by the places he's anxious to visit and the things he looks forward to discovering. Most gift-givers comprehend the plot as an analogy of the emotion that most young adults experience when they start their own post-graduation journeys.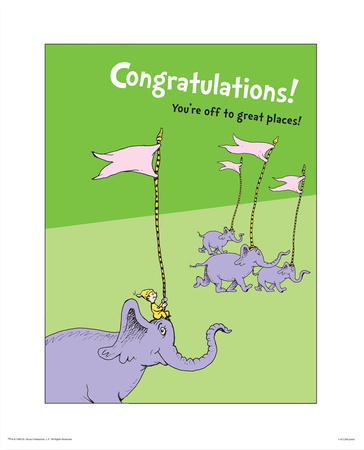 Looking for artwork and novelties associated with this popular book? Click here to browse related decorative merchandise. Find a cherishing motivational gift that's perfect for anyone.