Dr. Seuss, a surname of Theodor Geisel, was the author of famous children books bearing his nickname. He first became famous for creating "The Cat in the Hat," but he also authored other favorite reading books such as "Green Eggs and Ham", "Fox in Socks", "How the Grinch Stole Christmas", "Horton Hear A Who", and "The Lorax". His cartoons have been transformed into animated films over the years, starting with a rendition of "The Grinch" in 1966 by animator Chuck Jones. 
Geisel didn't originally plan to pursue an art career. He attended Dartmouth College and illustrated images in Jack-O-Lantern magazine, but was kicked off after getting caught drinking alcohol during the Prohibition era. Geisel continued to contribute material using the surname Seuss. After graduating, he attended Oxford University and intended to become a professor but education studies bored him and he toured Europe instead. After meeting and marrying Helen Palmer, Geisel returned to the United States and worked for a variety of magazines as a graphic designer. His works appeared in Life, Vanity, The Saturday Evening Post and the Judge. He later landed a position at Standard Oil in their advertising department. The turning point in Theodor Geisel's career arrived in 1954, when publishers Houghton Mifflin and Random House chose him to write a simplified learning book for children. The infamous "The Cat in the Hat" was the end result and won over kids everywhere. It even wowed some literature critics, with one calling the work a "tour de force." He continued publishing books under the name Dr. Seuss. His drawings inspired the style of future visual learning books. 
Theodor Geisel has been awarded with two Academy awards, two Emmy awards, a Peabody award and the Pulitzer Prize. 
Did you know that AllPosters.com features a collection of Dr. Seuss drawings as art prints? We selected several illustrations that showcase the rhymes and quotes associated with the famous author. You can browse the quotes and art below, or you can visit our category of Dr. Seuss prints to explore all of his artwork in our assortment.
---
Unless Someone Cares
By Theodor ("Dr. Seuss") Geisel
"Unless someone like you cares a whole awful lot. nothing is going to get better. It's not."
---
The Lorax: Speak for the Trees
By Theodor ("Dr. Seuss") Geisel
"Speak for the Trees"
---
Congratulations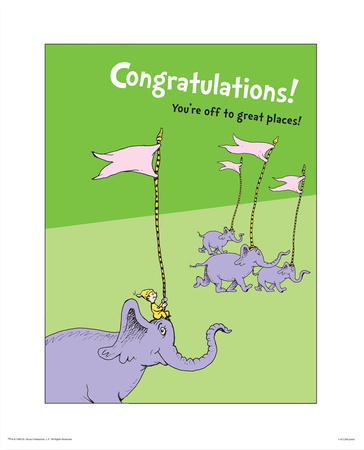 By Theodor ("Dr. Seuss") Geisel
"Congratulations! You're off to great places!"
---
Horton Hears a Who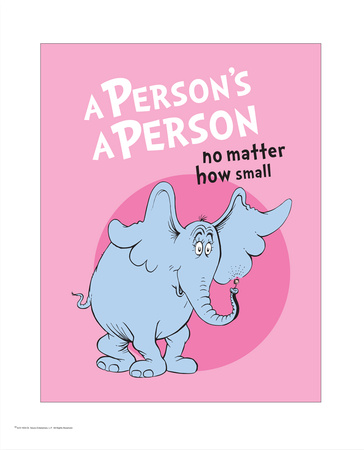 By Theodor ("Dr. Seuss") Geisel
"A Person's a Person. No matter how small."
---
Brown Barbaloots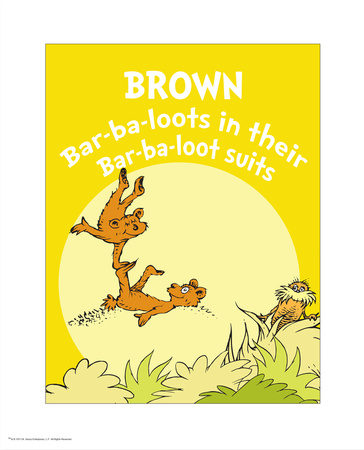 By Theodor ("Dr. Seuss") Geisel
"Brown Bar-ba-loots in their bar-ba-loot suits."
---
Is It Thneeds?
By Theodor ("Dr. Seuss") Geisel
"Is It Thneeds That You Need?"
If you would like to explore more Dr. Seuss prints in our collection, visit our category today.
Have a great day and hopefully you're "off to great places!"