Leonardo DiCaprio Glossy Movie Photo Print
Happy 40th birthday, Leonardo DiCaprio! It's a recognition well deserving for such a talented actor. His acting roles traverse various types of characters—good-guy, villain, protagonist, lover, rebel, and a sleazy financial salesman just to name a few. Ever since his major movie debut in the 1993 film "This Boy's Life," he has risen to international fame and now owns his own movie production company, Appian Way Productions.
Leonardo DiCaprio's films have attracted serious attention. He has received four Oscar nominations since 1994, along with winning other film awards.
Today we retrace the four films that has transformed Leonardo DiCaprio from average actor to an international celebrity symbol. Browse the next set of pages to learn more about those movies.
---
What's Eating Gilbert Grape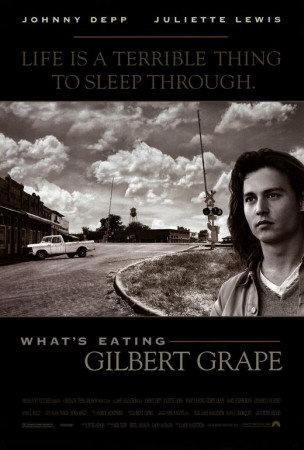 Starring John Depp and Juliette Lewis as the main characters, Leonardo DiCaprio plays the character Arnie. He's a mentally impaired individual who's under the care of his big brother Gilbert (Johnny Depp). The two brothers retain their brotherly bond despite a new love interest entering Gilbert's life. 
In 1994, DiCaprio received an Oscar nomination for Best Supporting Actor. Unfortunately he did not win the award.
---
The Aviator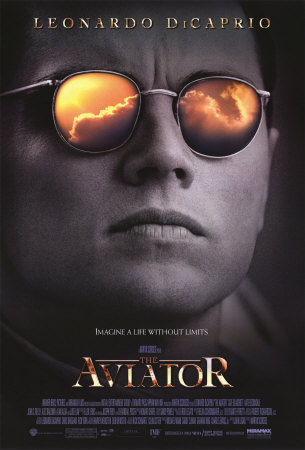 "The Aviator" was a biopic of the film director and aviator, Howard Hughes. Leonardo DiCaprio played the leading role portraying Hughes. The movie recounted the early days of Hughes' directorial career making infamous movies such as Scarface, The Outlaw, and Hells Angels. Eventually he switched to developing aircraft in the aviation industry and owning stock in T.W.A. He was later charged with embezzling the government by supplying faulty airplanes. He proved himself innocent and retained his stock ownership of T.W.A. 
In 2005, DiCaprio was Oscar-nominated for Best Performance by an Actor in a Leading Role. Unfortunately he did not win the award.
---
Blood Diamond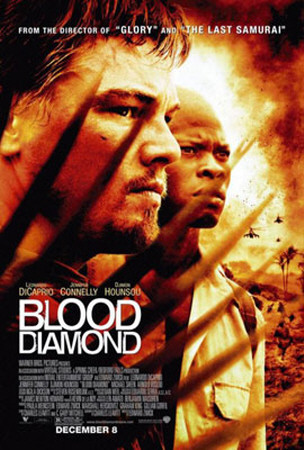 "Blood Diamond" took place in 1999, during Sierra Leone's Civil War. The movie portrayed many of the atrocities that occurred during that time period. However, the main focus of the film was to reflect the practice called "blood diamond," in which diamonds purchased by companies were used to finance warlords in the region. Through the eyes of the main characters Solomon Vandy (played by Djimon Hounsou) and Danny Archer (played by Leonardo DiCaprio), the filmmaker showcased the brutality sometimes associated with the diamond industry. DiCaprio was able to change his accent for the film, which provided a more realistic representation of the character.
In 2006, Leonardo DiCaprio received an Oscar nomination for Best Performance by an Actor in a Leading Role. Unfortunately he did not win the award that year.
---
The Wolf of Wall Street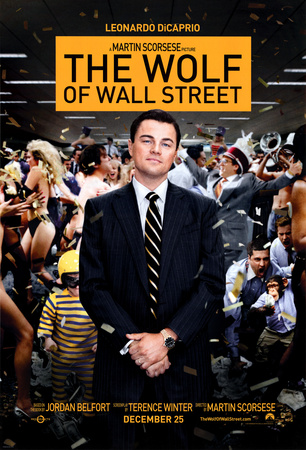 In the "Wolf of Wall Street," Leonardo DiCaprio played the character Jordan Belfort who in real life was involved in various illegal and unethical money-making schemes. He lived a wild life that involved drugs, love and the stock market. The movie combined elements of comedy and drama, showing the protagonist's rise during the early days of his career and eventual downfall by the FBI.
Leonardo DiCaprio earned two Oscar nominations. The first was a shared nomination with Emma Tillinger Koskoff, Joey McFarland, and Martin Scorsese for Best Motion Picture of the Year. The second was a nomination for Best Performance by an Actor in a Leading Role. Unfortunately he did not win either award.
---
Are You a Fan of Leonardo DiCaprio's Films?
Besides the aforementioned five films, these other movies listed below also deserve honorable mention for turning Leonardo DiCaprio into a known acting icon:
Gangs of New York
Titanic
Inception
This Boy's Life
Django Unchained
Romeo + Juliet
You can find Leonardo DiCaprio movie posters by browsing our category page dedicated to the famous actor. If you're a celebrity admirer, these posters would be perfect for adding to your collection!