Live Love Laugh Peel & Stick Wall Decals
You've probably encountered the shortened version of the phrase "Live, Laugh, Love" (or its reciprocal version, "Live, Love, Laugh"). It originated from a 1904 poem by Bessie Anderson Stanley, titled Success. Here's the full verse below:
He has achieved success who has lived well, laughed often, and loved much; 
Who has enjoyed the trust of pure women, the respect of intelligent men and the love of little children; 
Who has filled his niche and accomplished his task; 
Who has never lacked appreciation of Earth's beauty or failed to express it; 
Who has left the world better than he found it, 
Whether an improved poppy, a perfect poem, or a rescued soul; 
Who has always looked for the best in others and given them the best he had; 
Whose life was an inspiration; 
Whose memory a benediction.
At Allposters.com, we carry a line-up of poster, prints and wall decals that beautifully displays the phrase. Browse the next set of pages to view the most impressive artwork in our collection. Find the perfect "Live, Laugh, Love" wall art for your space by visiting our dedicated art collection of the famous phrase. 
---
"Live Well, Laugh Often, Love Much" Peel-and-Stick Wall Decals (Top, Bottom)
---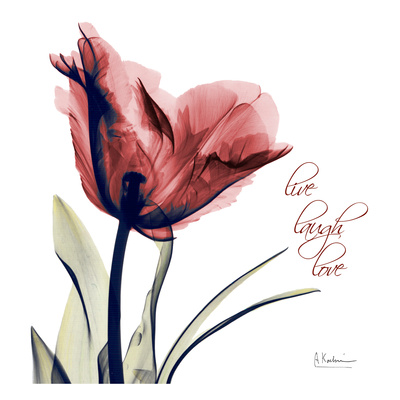 "Live, Laugh, Love" Quote Single Tulip by Albert Koetsier
---
"Live, Laugh, Love" Creative Art Writing Abstract by Teri Martin
---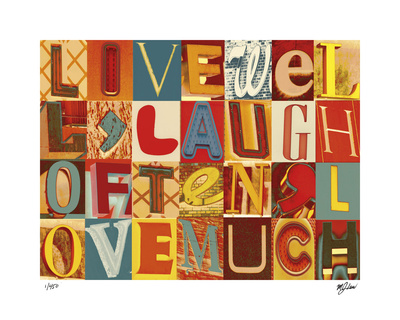 "Live Well, Laugh Often, Love Much" Quote Featured As Typography Art by M.J. Lew
---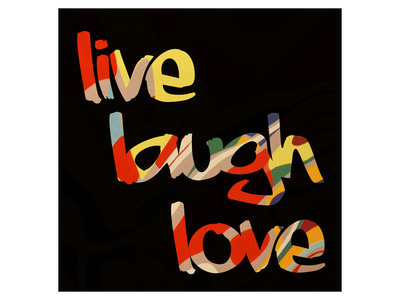 "Live Laugh Love" artwork by Irena Orlov
---
"LLL" Live Laugh Love Typography Art by Jace Grey
---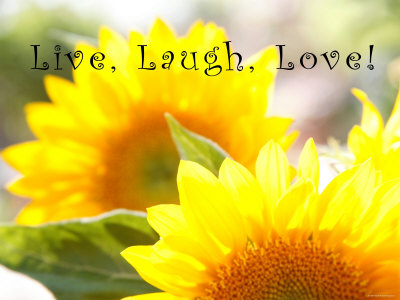 If you find yourself inspired by the "Live, Laugh, Love" artwork you've just seen, you should hang a wall art in your space. Whether you prefer a print, poster or wall decal—at Allposters.com, in our "Live, Laugh, Love" wall art collection, you can find the perfect art for your space. Start exploring today!