Rev. Dr. Martin Luther King Jr. 
Martin Luther King Jr., born in Atlanta, Georgia on January 15, 1929, was a religious leader and activist. He led marches in the South (mostly Georgia and Alabama) throughout the 1960s and was awarded a Nobel Prize in 1964 based on his principles of non-violence.
Martin Luther King Jr. was more than an organizer and leader. He was a gifted orator. His use of concise words in his speeches inspired people to join his cause.
Today, on his official birthdate, let's remember some of the most famous quotes that King spoke to crowds. 
---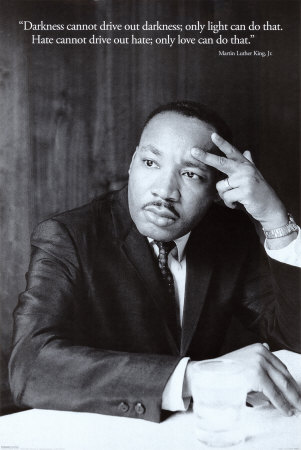 "Darkness cannot drive out darkness; only light can do that. Hate cannot drive out hate; only love can do that."
---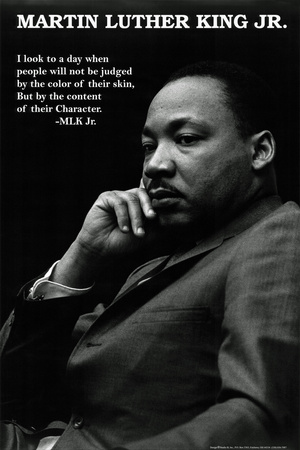 Martin Luther King Jr. (Character Quote) Art Poster Print 
"I look to a day when people will not be judged by the color of their skin, But by the content of their Character."
---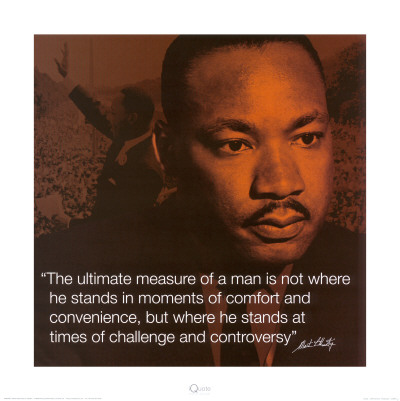 Martin Luther King, Jr.: Measure of a Man
"The ultimate measure of a man is not where he stands in moments of comfort and convenience, but where he stands at times of challenge and controversy."
---
Stick With Love Martin Luther King Jr. Quote
"I have decided to stick with love. Hate is too great a burden to bear."
---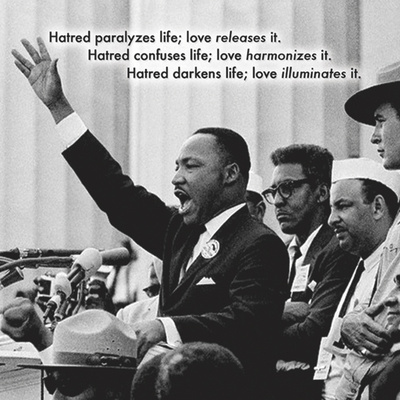 "Hate paralyzes life; love releases it.
Hatred confuses life; love harmonizes it.
Hatred darkens life; love illuminates it."
---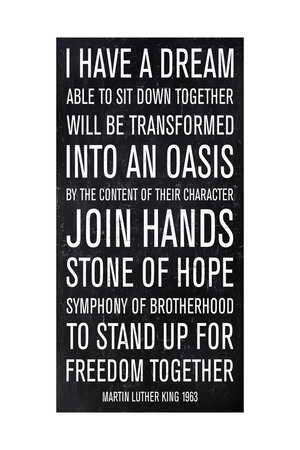 "I have a dream…To stand up for freedom together."
---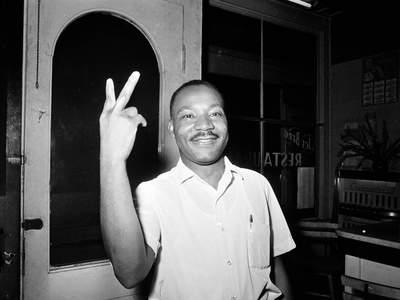 M.L.K. St Augustine Boycott 1964
Do you want to view images of important happenings during his campaign of non-violence? Explore our collection of Martin Luther King historical photos. Discover artwork that was influenced by his philosophy and the works of other famous activists such as Malcolm X and Nelson Mandela. You can click here to start browsing today.