Michael Jordan 2011 Portrait Plus
Who is Michael Jordan? He's only the greatest basketball player of all time (according to the NBA)! Since a young age, he exemplified predestined talent for succeeding as a basketball player although very few would've imagined his legendary achievements. In college, he led the University of North Carolina at Chapel Hill basketball team and his team won the NCAA Division I championships in 1982. And later singled out as the NCAA College Player of the Year in 1983 and 1984. As a member of the 1984 U.S. Olympic basketball team, his team won the gold at the games that year. And he helped the American team bring home the gold medal in the 1992 Olympic Games in Spain. During his time in the NBA, he earned five regular-season MVP awards and three All-Star MVP awards, along with a Rookie of the Year Award. Chicago Bulls number 23 became so synonymous with Michael Jordan that a decision was reached to forever retire the roster number. His "Air Jordans" sneaker line with Nike, along with his endorsement of Hanes brand, transformed him into an overnight millionaire sensation.
Here's your chance to relive moments of the greatest dunks achieved by Michael Jordan. Browse the next set of pages and discover, or re-discover, why the world fell in love with legendary basketball phenom. 
---
Michael Jordan 1990 Spotlight Action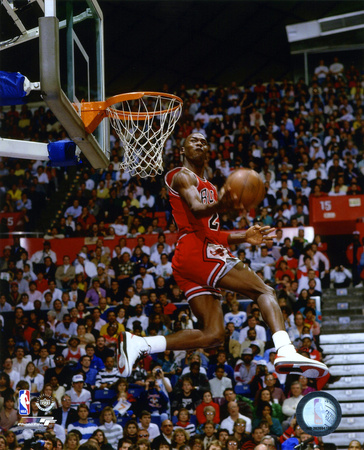 Michael Jordan 1987 Slam Dunk Contest Action
---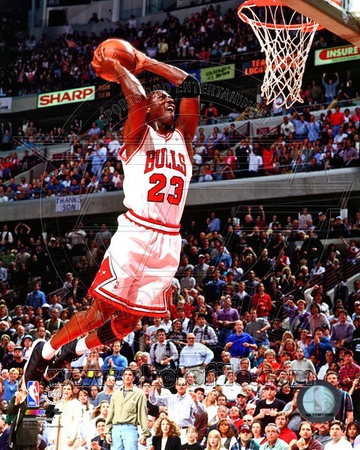 ---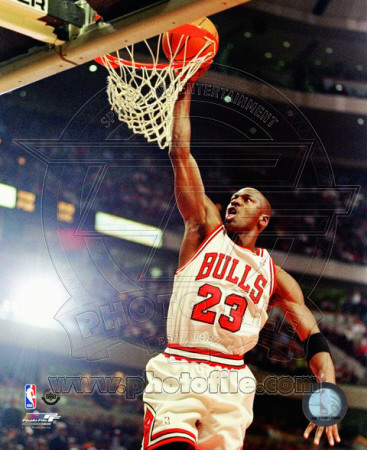 ---
Michael Jordan 1988 NBA Slam Dunk Contest Action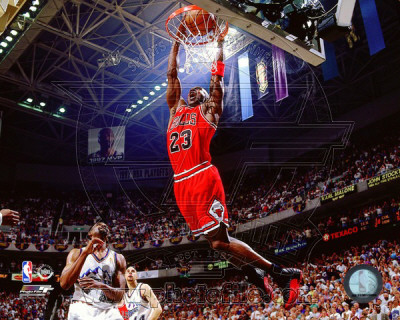 ---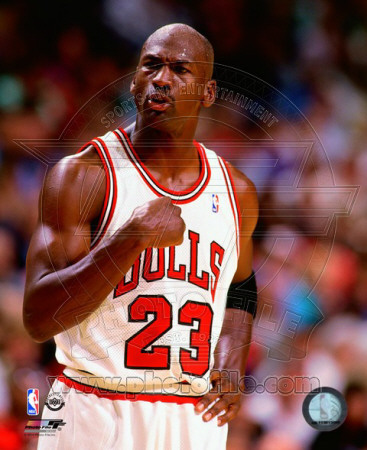 Are you a basketball fan? You'll enjoy our assortment of Michael Jordan posters that highlight more special moments of his sports career, such as the famous 1998 NBA Finals game-winning shot. View this and more in our collection of photo prints. Browse today!