"Thrilla in Manilla"
"Rumble in the Jungle"
"Fight of the Century"
Those infamous words are forever associated with one of the greatest boxing champions of all time, Muhammad Ali (formerly Cassius Clay prior to his religious conversion). Although the boxer never originated those fight titles, he nonetheless inspired them—mostly by his boastful quotes and sayings that rhymed at times. His most memorable fights were against George Foreman, Joe Frazier and Sonny Liston—defeating them built his reputation as "the greatest [boxer]" and led Ali to concoct the famous phrase "I am the greatest". 
If you believe that Muhammad Ali was the greatest boxer in history, you will enjoy these t-shirt designs based on the famous quotes and sayings of the prolific fighter. Browse the next set of pages to view the shirts or head over to our Muhammad Ali t-shirts category to view more.
---
"He who is not courageous enough to take risks will accomplish nothing in life."
---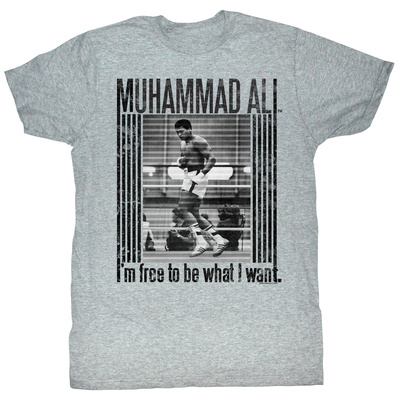 "I'm free to be what I want."
---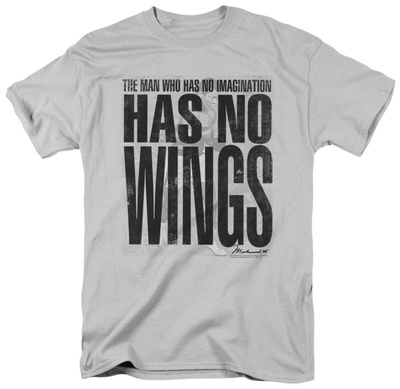 "The man who has no imagination has no wings"
---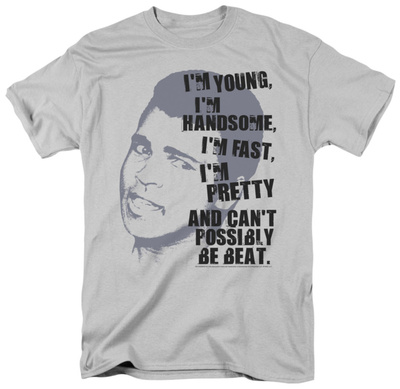 "I'm young, I'm handsome, I'm fast, I'm pretty and can't possibly be beat."
---
"I'm so mean I make medicine sick."
---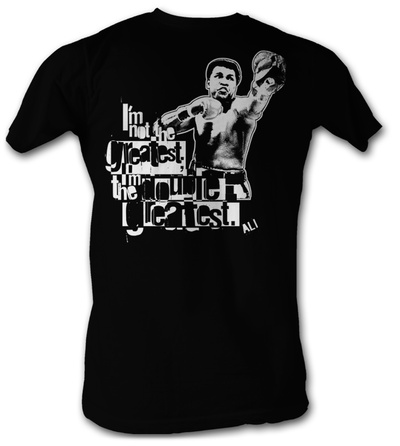 "I'm not the greatest, I'm the double greatest."
---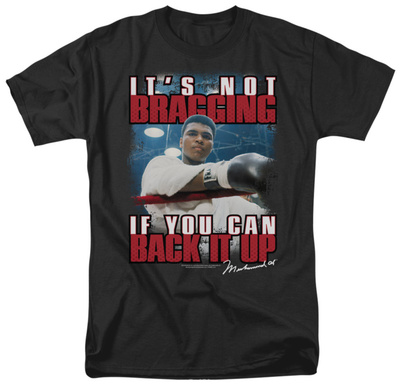 "It's not bragging if you can back it up"
---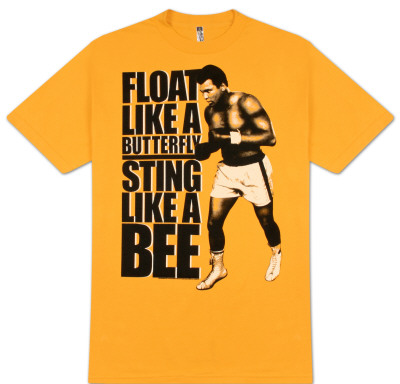 "Float like a butterfly, sting like a bee"
---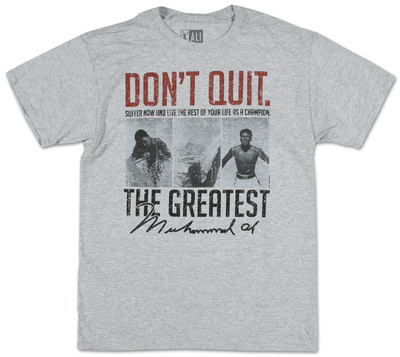 "Don't quit. Suffer now and live the rest of your life as a champion."
---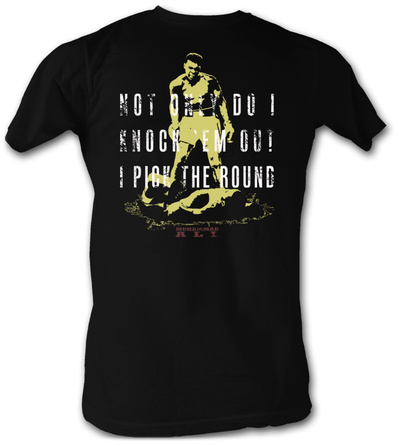 "Not only do I knock 'em out, I pick the round"
---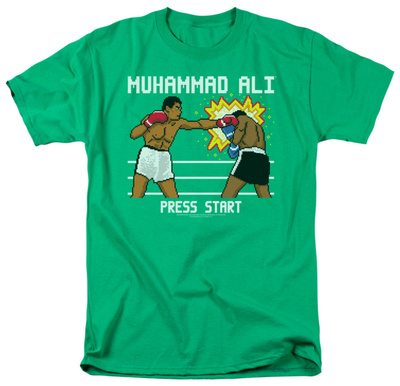 Muhammad Ali – 8 Bit Muhammad Ali Boxer
Looking for more Muhammad Ali t-shirts? At Allposters.com, we have an entire category dedicated to showcasing creative shirt designs that feature one of the greatest boxing champions in history. Browse more tee designs and find the perfect apparel today!