Congratulations to the New England Patriots for achieving one of the greatest Super Bowl comebacks in NFL history! Overcoming a 24-point loss in the 3rd quarter and finishing with a 7-point lead in overtime.
Although the Patriots win surprised the country, die-hard enthusiasts remained confident despite the dismal odds.
Here's a list dedicated to hardcore fans of the New England sensation. Discover the perfect merchandise for showcasing how much you adore your team!
Superbowl Champions
The Patriots have played in the Super Bowl nine times, the most of any team in the league. Ever since the arrival of head coach Bill Belichick and Tom Brady in 2000, the franchise is considered one of the best teams in NFL history—winning 14 AFC East titles in 16 seasons. Other accomplishments of the Patriots include:
Most wins in a ten-year period (126 wins between 2003–2012)
An undefeated game season in 2007
A 21-game winning streak from October 2003 to October 2004
The most consecutive division titles won by a team in the NFL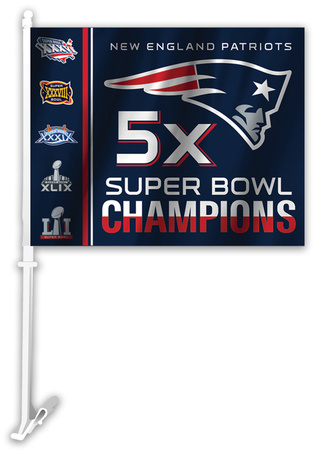 Buy Now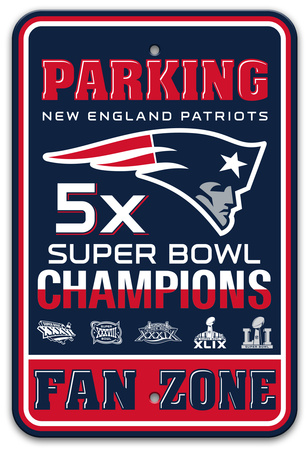 Buy Now

Buy Now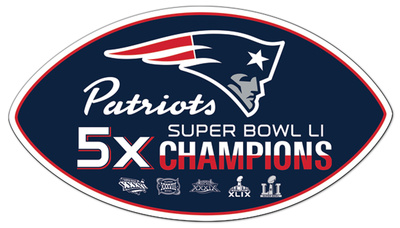 Buy
Tom Brady
Since being drafted in 2000, legendary quarterback Tom Brady has helped the Patriots win five Super Bowl championships. Many analysts have referred to him as the greatest pick of all time. Brady's individual achievements include three Lombardi trophies in his first four seasons and two Super Bowl MVP awards.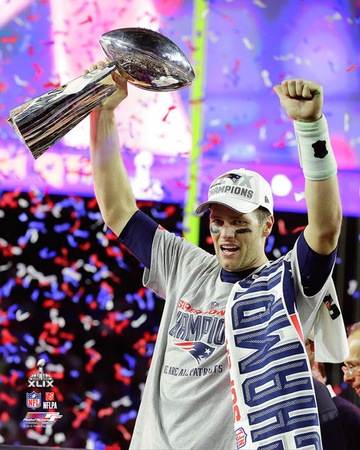 Buy Now
Buy Now
Buy Now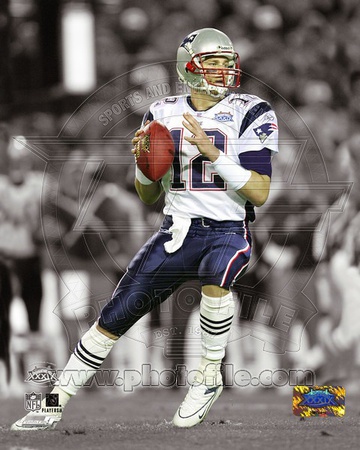 Buy Now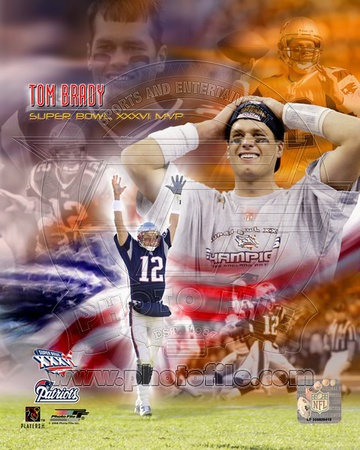 Buy Now
New England Patriots Insignia
Did you know that the team name "Patriots," and their first logo (blue tri-corner hat on a white background), originated from a national contest in 1960? (The winner was a railroad worker in Massachusetts.) A year later the team adopted a cartoon Revolutionary figure nicknamed "Pat Patriot" (modern day rendition displayed at the end below). In the 90s, the team adopted a new logo that's still in use: a long-chin, blue tri-corner hat wearing figure nicknamed "Flying Elvis." All three design elements (the tri-corner hat, "Pat Patriot" and "Flying Elvis") are still infused in popular fan merchandise today.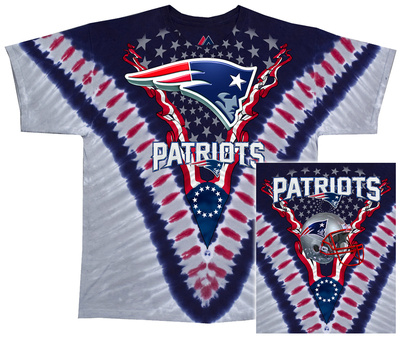 "Flying Elvis" T-Shirt (Buy Now)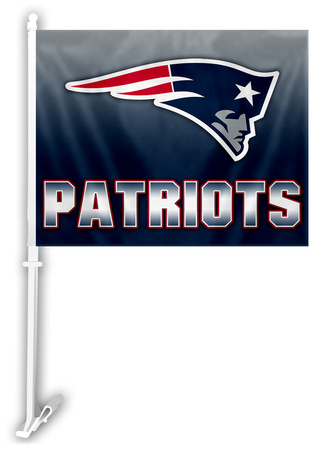 "Flying Elvis" Car Flag (Buy Now)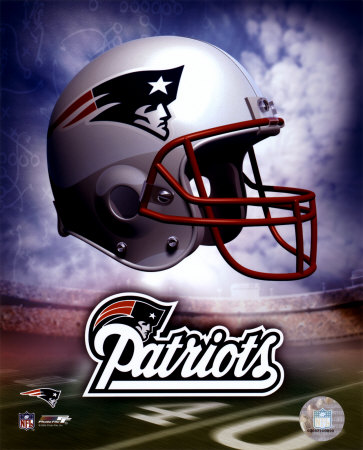 Buy Now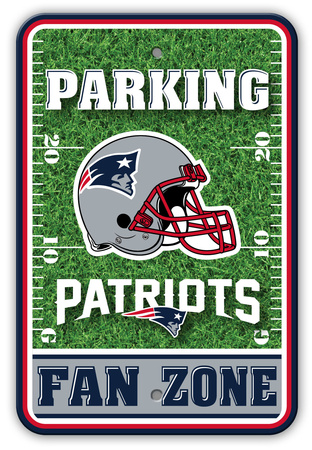 Buy Now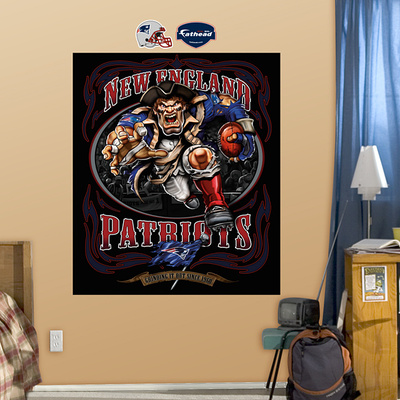 "Patriot Pat" Wall Decal (Buy Now)
And More!
This is only a sample of New England Patriots fan merchandise that we carry in our online store. Visit our Patriots gallery and explore more products to express your team pride. Go Patriots!