The mid- to late-nineties is considered the late Golden Age of Hip Hop. Although various rap artists blossomed during this period, the list below features music stars who influenced the popularity of the genre in mainstream pop culture. Browse the merchandise of iconic album covers that defined the hip hop music of this time span.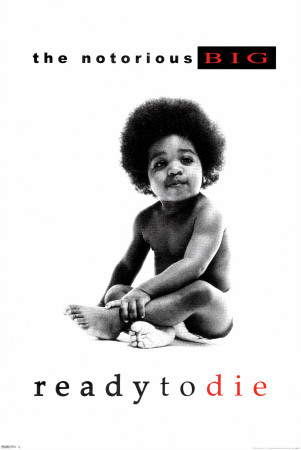 Click to buy
The Notorious B.I.G., whose real name was Christopher George Latore Wallace and known as Biggie and Biggie Smalls, became a mainstay of the East Coast hip hop scene when his debut album Ready to Die was released in 1994. The rapper was notorious for his loose lyrical flow and unique storytelling abilities in his music. Wallace was renown for collaborating frequently with R&B artists 112, Mary J. Blige and Total. By the end of 1995 he was the top-selling male solo artist on the U.S. pop and R&B charts. His final album, Life After Death, was certified "Diamond" in 2000.
---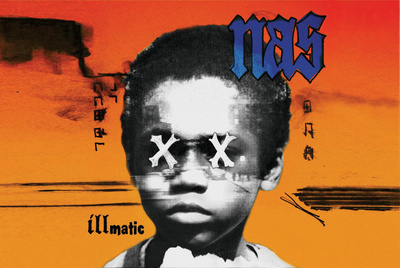 Click to buy
Nasir bin Olu Dara Jones is better known by his stage name Nas, who's also the son of jazz musician Olu Dara. His debut album Illmatic is ranked as one of the greatest hip hop albums of all time. MTV, The Source and other pop culture outlets constantly listed Nas as one of the best MCs in the genre. He was nominated 10 times for a Grammy between 1997-2013. The artist's self-titled "magic moment" occurred in 2013 with the release of his album Life Is Good (the title song featuring a duet with Amy Whinehouse).
Nas named his daughter Destiny as an executive producer on the album Stillmatic, which enabled her to always receive royalty checks.
---
Click here to buy
The Wu-tang Clan is considered the greatest hip hop groups of all time. The "clan," which originated from Staten Island in 1992, was composed of: Method Man, RZA, GZA, Raekwon, Ghostface Killah, Inspectah Deck, U-God, Masta Killa and Ol' Dirty B. Their debut album Enter the Wutang (36 Chambers) achieved record fame at the time; critics later hailed it as one of the best hip hop albums of all time and credited it for launching the solo careers of each member. The group's business model was also unique: each person was free to pursue separate record deals while also receiving royalties for the usage of the name "Wu-tang."
The Wu-tang Clan altogether released seven gold and platinum albums with global sales of more than 40 million albums.
The group continues to release albums, perform concerts and pursue separate creative projects, such as RZA's Man With the Iron Fists movie franchise.
---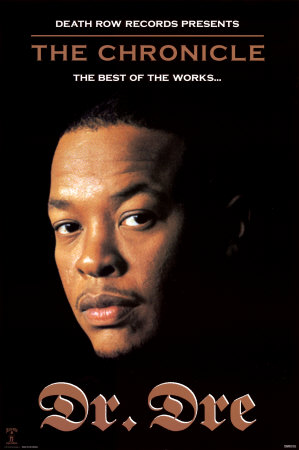 Click here to buy
Dr. Dre ranks as one of the most influential producers in the hip hop scene.
The producer created music for and managed the careers of Eminem, Xzibit, 50 Cent, Snoop Dogg and countless other rap artists. When he joined N.W.A. his fame in the industry increased, which led him to eventually pursue a solo career. After he joined a label that was owned by Suge Knight, he released solo music albums while producing music for other artists including Tupac Shakur. In 1996 Dr. Dre established his own music firm, Aftermath Entertainment, and signed artists Eminem and 50 Cent later on. He teamed with Jimmy Lovine to create the "Beats by Dre" product line and later sold it to Apple. Dr. Dre has earned six Grammy Awards, and Rolling Stone ranked him 56 in their list of "100 Greatest Artists of All-Time."
---
Click here to buy
Tupac Shakur is oftentimes ranked as one of the greatest rappers of all time. His talents for producing relatable lyrical content, memorable beats and numerous albums added to his allure in the genre. As of 2007, over 75 million album records of Tupac's music was sold worldwide. Rolling Stone ranked him 86 on their list of "100 Greatest Artists of All-Time." His 1995 song Dear Mama was added to the National Recording Registry in 2010, with the Library of Congress commenting: "A moving and eloquent homage to [the] rapper's own mother and all mothers struggling to maintain a family in the face of addiction, poverty and societal indifference."
---
If you want to find posters, celebrity photos, apparel and other fun novelties featuring your favorite rappers you can browse our Rap & Hip Hop gallery at AllPosters.com.