From 1967 to 1978, Carol Burnett led the television comedy scene for 11 years. Her variety TV program The Carol Burnett Show ran on CBS for 11 years. After her show's finale, she continued to play different character roles in other TV shows. Burnett received numerous Tony Awards, Emmy Awards, Golden Globes and achieved other notable honors. But her proudest moment was accepting the Life Achievement honor from the Screen Actors Guild in January 2016. The actress confessed: "I'm going to be looking out at the audience with familiar faces looking back. That's a little unnerving."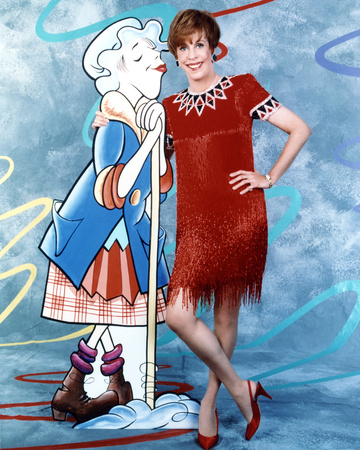 How familiar are you with Carol Burnett? Here are some surprising facts about the comedian. 
1. A mystery figure helped launch her career. Just prior to her graduation from UCLA, she and a team of students were invited to a professor's house to re-enact a musical scene from Annie Get Your Gun. The professor lent her cash to travel to New York and pursue an acting career. The conditions? Repay the man within 5 years and never reveal his identity. 
2. The Carol Burnett Show almost didn't debut. When Carol Burnett's run on The Garry Moore Show ended in 1967, CBS was obligated to give her one season of whatever type of show she wanted to create. Although the studio was initially nervous and skeptical about the idea of filming another variety program, her show's 11-year run allayed their concerns.
3. Burnett was an endearing fan of the soap opera All My Children. Her adoration for the drama series resulted in several guest appearances on the series as the character Verla Grubbs.
4. The first Sesame Street celebrity. In 1969, she became the first mainstream Hollywood figure to appear on the kids show.
5. One skit generated the show's longest humorous moment. Bob Mackie designed a gown made of hanging curtains with the rod still attached at the top. The skit caused laughs from the audiences for ten minutes, the longest in the history of the show. The fashion apparel was eventually given to The Smithsonian.

6. The comedian had a 99% success rate for booking celebrities. Bette Davis was the only famous figure who Burnett was unable to feature as a guest on her show. She wanted to book Davis, but the asking price was too high for the budget.
7. The Infamous Ear Tug. Carol Burnett tugged her ear at the end of each show. In the beginning it was a way of sending a message to her grandmother. But after the passing of her grandmother, Burnett turned the ear pull into a tribute.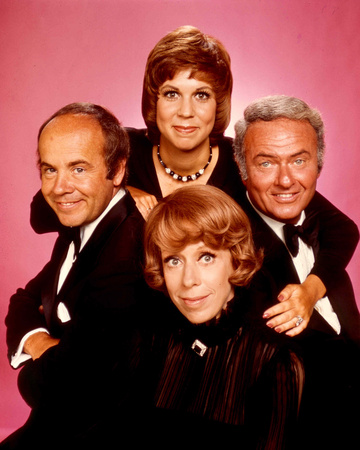 Are you a fan of Carol Burnett? Want to view photos of the star, along with moments from The Carol Burnett Show? Browse AllPosters.com and view our collection of wall photos featuring the legendary comedian and actress.