"It's A Beautiful World" at Allposters.com
Maps aren't all boring accumulation of line patterns and scribbled location names. Centuries ago, artisans crafted beautiful map images that rivaled famous paintings. Contemporary art hasn't completely abandoned that tradition towards modern maps. Today's artwork of maps take tedious lines and transform them into magnificent designs.
Today we present a curated snippet of abstract map posters and prints that we carry on Allposters.com. Browse the next set of pages to view our sample collection of exquisite maps.
---
Abstract City & State Maps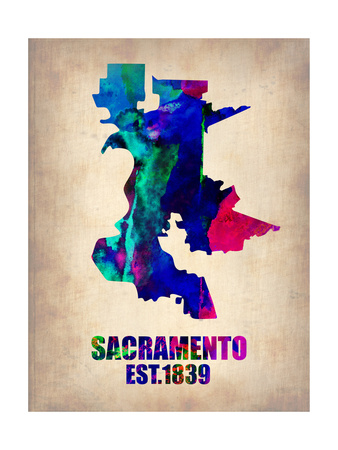 "Sacramento Watercolor Map" by NaxArt on Allposters.com
Showcase your local pride with a beautifully designed map art poster. Do you enjoy viewing familiar city and state shapes appearing in different styles and color patterns? Then you might find a poster artwork that suits your localized abstract taste. 
---
Abstract Country & World Maps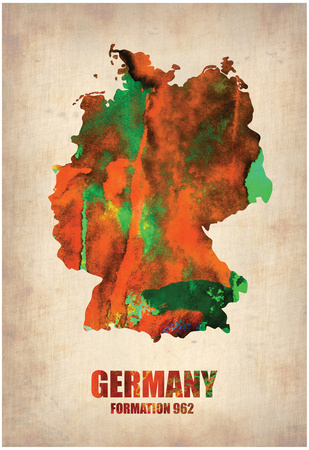 "Germany Watercolor Map" at Allposters.com
The world feels truly alive and diversified when viewing it from the perspective of an abstract world map. Unique styles of shapes and color blends create a dazzling map alternative to the usual humdrum guides that are featured in bookstores and tourist outlets. Explore our collection of mind-bending country map poster artworks that will change how you envision a nation.
---
Abstract Airport Maps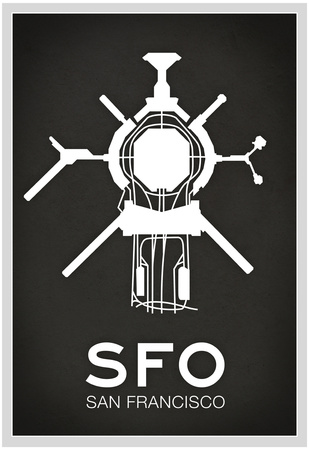 "SFO San Francisco Airport" at Allposters.com
Airport layouts might seem unimpressive when you're traveling through them, but it's a different experience when you view an airport map guide with only the path lines visible. We invite you to perceive airport map designs from a different angle with our collection of abstract airport maps.
---
Exclusive Abstract Maps
"Heart Chicago" at Allposters.com
Our designer adores abstract and surreal art. Their fresh creative mindset and remix of vintage maps are responsible for bringing you this unique assortment of abstract maps. They are only available for purchase on Allposters.com. Browse our gallery below to find an exclusive abstract map poster that's right for you.
Click here to view our entire assortment of abstract maps.