Coming soon to your Netflix streaming account: the reboot of Full House. The popular 90s sitcom returns this month and will be known as Fuller House. Bob Saget and John Stamos will make sporadic appearances, but the main cast will star old favorites Candace Cameron Bure ("D.J. Tanner"), Andrea Barber ("Kimmy") and Jodie Sweetin ("Stephanie Tanner") along with new actors and actresses playing as their children. The show brought a little local pride to San Francisco due to the depictions of famous locales throughout the series. Let's look at the S.F. locations that's shown in the original Full House.
1709 Broderick Street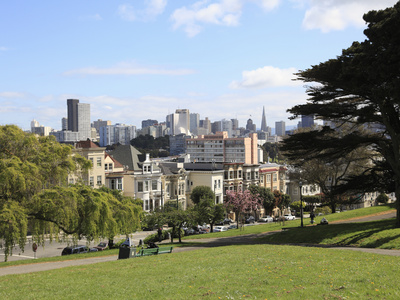 Although there's no real-life equivalent of the Tanners, the house in the show actually exists (as does the address). Tourists flock to the location of the Victorian residence that's featured the opening credits, either to snap selfies or to explore the surrounding neighborhood. Hoping to experience nostalgia of the beloved TV series from their childhood.
---
Alamo Square ("Painted Ladies")
Click to buy
Painted Ladies represent another unique San Francisco landmark. The row of homes on Steiner Street (aka "Postcard Row") near Alamo Square Park are popular photographic icons. Existing since 1892, they provide a picturesque photo background!
---
Lombard Street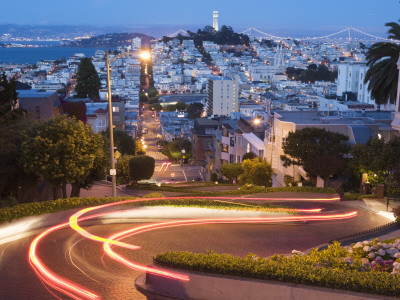 Click to buy
Lombard—the most crooked street in the world—is an infamous city fixture. Photographers adore this location; utilizing slow shutter speeds on their cameras, and pointing their lens at traveling cars during late evenings, add a spectacular impact to their photos.
---
San Francisco Bay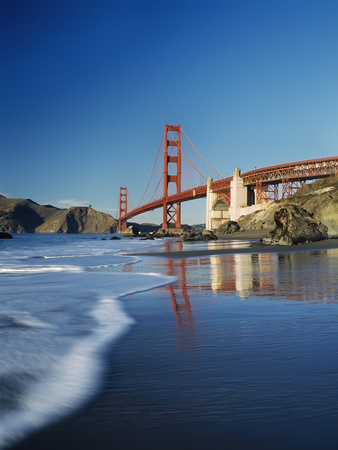 Click to buy
Every TV show about San Francisco features a picturesque view of San Francisco Bay. Sailboats, cargo ships, kayaks, cruises and a variety of crafts float on the vast openness of the sparkling body of water. Angel Island and Alcatraz Island are popular destinations for outdoor enthusiasts and tourists.
---
Hyde Street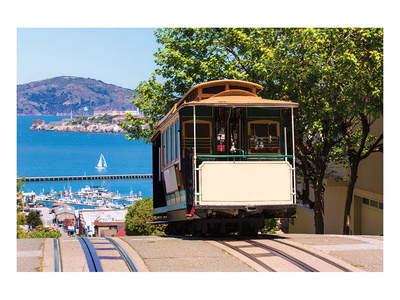 Click to buy
This historic street stretches from Hyde Street Pier near Pier 39 to Downtown San Francisco. The roadway is infamous for the lineage of cable car lines traveling along it since the late 1800s. In 1964, at the Hyde & Beach street turnaround, a ceremony designated the remaining cable cars as special "moving" National Historic Landmarks.
---
To view more photos and art print posters of San Francisco, click here. Everything you're into—find it on AllPosters.com.