The Force Awakens, which represents episode 7 in the Star Wars franchise, will hit cinemas on December 18, 2015. Besides the three prequels, there hasn't been a true sequel in over 30 years and the prospect of a truly new movie has many science fiction fans salivating. Luke Skywalker, Han Solo, Princess Leia and Darth Vader are synonymous with the original six-film trilogy. 
Starting with The Force Awakens, and extending through two planned sequels, other characters will become synonymous with the franchise: Rey, Poe, Finn and Kylo Ren. Want to start your Star Wars 7 collection today? Take a look at some of the merchandise you can buy on Allposters.com (click on the image to buy):
---
Finn

Finn was the first character introduced to audiences during the trailer premiere. It had been confirmed that he was a  runaway storm-trooper and the cardboard cutout hints that he switches sides in the new film.
---
Poe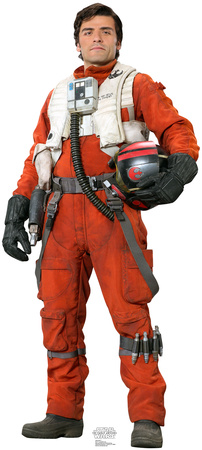 The character Poe was described as "the best pilot in the galaxy" (I wonder if Han Solo would agree?) and his encounter with Finn somewhere in the storyline, according to a leaked source, would intertwine the fate of both characters. Other suggestions hinted that the character serves Princess Leia.
---
Rey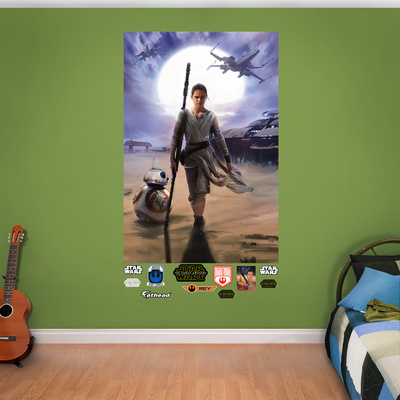 Rey is rumored to play a key role in the new Episode VII, but it's unknown how she impacts the plot of the movie. She's a scavenger on the desert planet Jakku and travels with a droid named BB-8.
---
Kylo Ren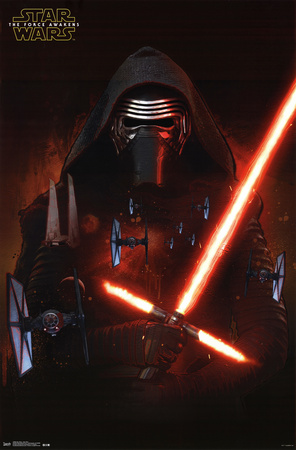 The newest main villain of the franchise is introduced as Kylo Ren. He leads a group of soldiers called "The First Order" and seeks to re-establish the Empire as a major force in the galaxy. He yields a cross-shaped lightsaber that's reminiscent of Darth Vader's red version.
---
Captain Phasma
Another popular villain that was introduced to audiences recently is a female leader named Captain Phasma. She adorns a red cape (similar to Boba Fett's but nicer) and wears a chrome armor that differs from the white suits worn by other troopers.
---
Will you be ready when the newest Star Wars sequel in over 30 years hits movie theaters across the globe? If you want your Star Wars Episode VII fix sooner, browse our collection of Star Wars 7 merchandise. And keep your eye out for more Star Wars products from Allposters!