Sunrise, Windward Oahu, Hawaii
If you romanticize about exotic travel and visiting far-off locales this summer, then you're going to enjoy this curation of posters and prints that represent the exciting top travel destinations for 2015. You won't find the usual places listed here—such as Hawaii, Paris, Mexico or other popular tourist destinations. The locations range from the heartland of America to the beautiful desert landscapes of Tunisia. 
Browse our slideshow by using the page buttons below. If you're looking for more travel posters, visit our category to view more. 
---
Corsica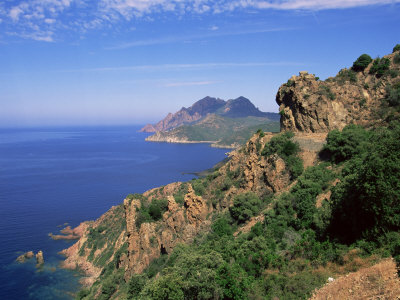 Golfe De Galeria, Corsica, France, Mediterranean
"Una lingua si cheta, un populu si more—A language is silenced, a people die." (Popular Corsican adage)
Corsica, a Mediterranean island that's apart of France but maintains its own fierce independence from the mainland, represents the historical birthplace of Napoleon Bonaparte. Most visitors to the island flock to the pleasures of the coast or touring La Maison Bonaparte in the city of Ajaccio. This leaves the mountainous interior undisturbed. Quiet villages and olive groves frequent the slopes and valleys on the inland. Large portions of the land receive protection by the Parc Naturel Régionale de Corse, equating to 40% of Corsica. Browse Corsica Posters
---
Medellín, Colombia
Church in Medellin, Colombia, South America
Colombia's second city is famous for flowers. Art-filled public parks dot the city's center. Sculptures by Fernando Botero are discoverable everywhere in Plaza Botero, where the Museo de Antoquia displays artwork by Botero and Picasso. The scent of roses smites the air during the annual blossoms for the Feria de las Flores. The streets transform into a mixture of color blooms. Browse Medellín Posters
---
Koyasan, Japan
Koyasan is one of Japan's most pristine and sacred sites. It's believed that the monk establishing the shrine, Kobo Daishi in 816, still resides here in spirit—sitting in eternal meditation. The place is located two hours south of Osaka if you're taking train, perhaps the only means of reaching this magnificent palace. Browse Japan Posters
---
Maramures, Romania
Life hasn't changed much in the last hundreds of years in this quiet corner of Romania, just 300 miles from Bucharest. In each of the five valleys, rivers and haystacks dot the landscape. All of the farm tools are made of wood. Churches from the 17th and 18th centuries still stand and carry religious connotations through vivid paintings still hanging on their wooden walls. Many of the wooden crosses in the village of Săpânța contain inscriptions of lighthearted epitaphs. Browse Maramures Posters
---
Haida Gwaii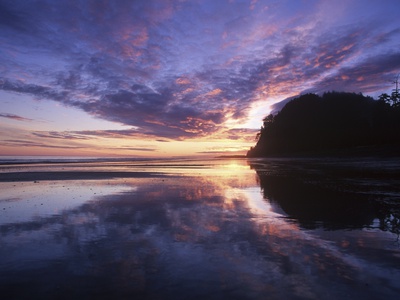 Queen Charlotte Islands, (Haida Gwaii), Tow Hill on Graham Island at Dawn, British Columbia, Canada
The silence is most striking about this location. The dense forests probably act as natural sound mufflers, blocking any noises emanating from below towering cedar trees. The government of Canada created the Gwaii Haanas National Park Reserve, National Marine Conservation Area Reserve, and Haida Heritage Site in order to protect the area from harmful logging and industrialized activity. Browse British Columbia Posters
---
Oklahoma City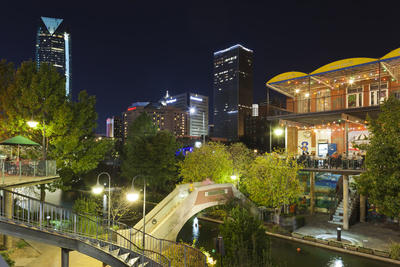 Entertainment District, Bricktown, Oklahoma City, Oklahoma, USA
Who could've imagined that Oklahoma City would attract coffee roasters and unique architectural firms? The city's planning to install a downtown streetcar loop in 2017. MidTown boasts condos, a boutique hotel, and a Tulsan-style bowling alley called Dust Bowl Lanes. The construction of a white-water rafting center is expected to finish soon, but there's a community boathouse in the meantime. And can you imagine a one-block food truck complex ("Blue Garten"), akin to San Francisco's own "Off The Grid"? Browse Oklahoma City Posters
---
Tunis, Tunisia
Sidi Bou Said, Near Tunis, Tunisia, North Africa, Africa
People actually skipped this place? You can watch an unforgettable sunset on Byrsa Hill. The foreshore traces an ancient Roman naval port. People engage in random jam sessions in garages and coffee shops, host humongous festivals, and galleries such as Selma Feriani and Hope Contemporary continue to thrive. Tunis's antiquities museum, the Bardo, has reopened as well. There's an exciting vibe unearthing in this ancient North African city. Browse Tunisia Posters
---
Sark, Channel Islands
Aerial View over Beach at La Grande Greve, Sark, Channel Islands, United Kingdom, Europe
2015 marks the 450th anniversary of feudalism in Sark. In fact, the Channel Island recently abolished the medieval form of governance in 2008. The two banks on the islands have no  ATMS, unpaved roads lack street lights, and cars are banned. But with over 600 kinds of wildflowers, butterflies, seabirds and Guernsey cows you won't miss modern conveniences. You can cycle down bike paths at a slow pace and enjoy the sights of nature. The real jewel is the night sky: Sark is the first island certified by the International Dark-Sky Association and the stars shine brightly across the deep dark sky. Browse Channel Islands Posters
---
Taiwan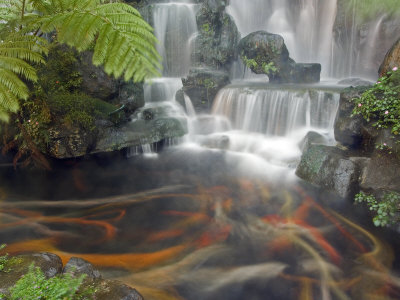 Longshan Temple Waterfall with Swimming Koi Fish, Taiwan
Taiwan is a country that's rapidly climbing in living quality. A bunch of new buildings open in 2015. Capital city Taipei was named 2016's World Design Capital and lives up to its reputation as a food paradise. The country ranks in the top 50 on the Environmental Performance Index, provides free Wi-fi throughout the entire island and reintroduced indigenous Formosan languages to schools. It has a high-tech urban segment and claims to have a thriving aboriginal society. Browse Taiwan Posters
---
Mornington Peninsula
Milky Way Over Mornington Peninsula
Although Melbourne and Sydney are popular Australian tourist destinations, the rugged Mornington Peninsula is slowly emerging as a travel location thanks to a recently opened roadway. The area features farms, wineries and restaurants that rival the qualities of the two aforementioned cities. Over the summer, people usually flock to the beaches but there's something for everyone. Snorkelers like to encounter leafy sea dragons, foodies seek out tasting tours, hikers search for nocturnal pademelons and bettongs, and sky gazers fix their eyes on the vast arch of the Milky Way overtaking the night sky. Browse Australia Posters
---
Faroe Islands
View from Slaettaratindur, Faroe Islands
On March 20, 2015 the total solar eclipse will occur and the visitors on the Faroe Islands will experience the event in full. The outer 8 islands are a natural paradise, mostly unspoiled and accessible only by boat or helicopter. The village of Gjógv was nominated for the Nature & Environmental Award 2014 by the Nordic Council because of the village's focus on balancing urban and environmental needs. In fact, the village only has 50 inhabitants. Visitors can dive into the islands' crystal clear waters and explore the underwater world. In a survey of 111 island communities conducted by National Geographic Traveler, Faroe Islands was voted the best islands destination in the world. Browse Faroe Islands Posters
---
Travel Posters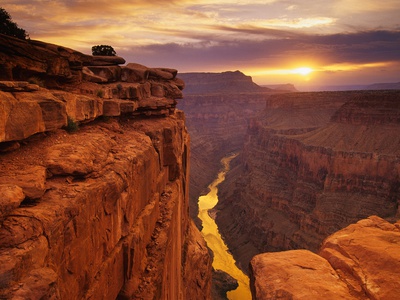 Grand Canyon from Toroweap Point
Allposters.com, the world's largest online poster store, carries over 700,000 posters of top travel destinations. From the Grand Canyon to Antarctica, you can explore posters and prints showcasing the best destinations on the planet. Visit our category of travel posters and start browsing today!