Want to see the world this summer? If your thirsting for wanderlust, check out our list of this years best travel places. Can't getaway? Let these posters and prints take you on a mini-vacation.
---
Okavango Delta, Botswana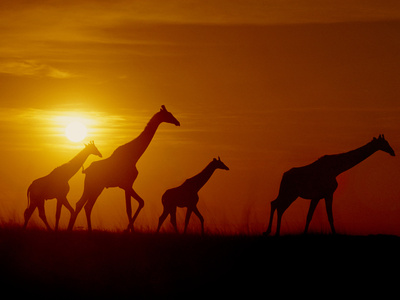 The Okavango is Venice with wildlife. —National Geographic Magazine
Teeming with wildlife and the Big Five species of African safari (elephants, lions, rhinoceroses, buffalo and leopards), the Okavango Delta features an abundance of natural beauty. Safari guides offer tourists an opportunity to traverse this pristine area that's mostly untouched by human civilization.
---
Greenland
"Kalaallit Nunaat," the name given by the indigenous Intuit, is a land of wonder. Midnight sunshine, the Northern Lights and snowy landscapes make this country an impressive destination. And with the nation hosting the 2016 Arctic Winter Games, its popularity will only increase.
---
Danube River
I lay deep in one of those protracted moments of rapture that scatter this journey like asterisks. A little more, I felt, and I would have gone up like a rocket. —Patrick Leigh Fermor
The Danube River is the 11th or 12th longest river in the world, stretching 1,800 miles and flowing through 10 countries. Gothic churches populate its shorelines. River cruises offer visitors stupendous views of natural scenery and architecture.
---
Eastern Bhutan
The land in Paro Valley (the country's only airport) attracts tourists and commercial stays, but the eastern portion of the nation remains mostly undisturbed. Probably because it requires a two-day trek. Family homestays offer travelers a place to sleep and eat local cuisines. Nature still rules this region.
---
Hokkaido, Japan
Hokkaido is popular for being a winter wonderland. Due to daily snowfall, the snow can extend as high as 63 feet. Adventurous skiers routinely hike to the summit of the Yoichidake volcano to enjoy a guided back-country tour of the snowy landscape.
---
Glasgow, Scotland
Music and design innovation claims the city's cultural core. The Timorous Beasties studio offers a tour of interesting designed items and edgy textile collections. Musicians mix together various genres and play nightly in clubs throughout the city. Plus there's over 90 gardens and parks, the most famous being Victoria Park, where you can observe an ancient swamp forest.
"To describe a typical Glasgow musician is quite difficult to do." —Stirling Gorman
---
Hawaii Volcanoes National Park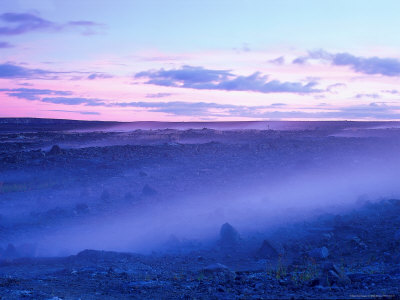 Visitors come for the lava. Pele oozes lava regularly, creating hundreds of acres of new land since 1986 when the volcano began its daily sludging of molten rock. Within the 520-square mile preserve are vast stretches of tropical rain forests, gorgeous coastlines, ancient petroglyphs and unique animals.
Hawaii Volcano National Park >>
---
New York City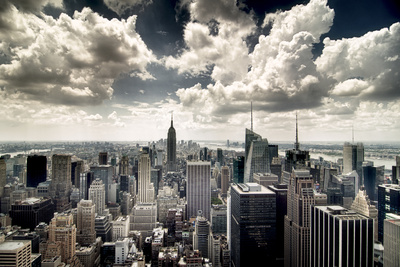 With over 50 museums, hundreds of restaurants, intricate subway systems, helicopter rides offering views of the skyline, revitalized public spaces and still-renown art scene—the Big Apple has plenty to offer.
---
Bermuda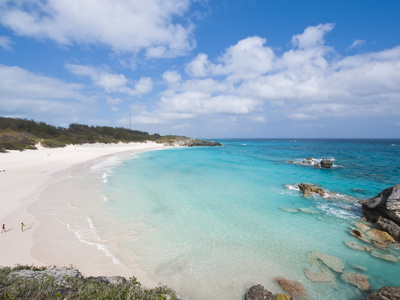 What other destinations offer a contest dedicated to building the crappiest boat, has over 300 shipwrecks submerged  off shore, features one of the world's most picturesque coastlines and celebrates spiny lobster season by creating the tastiest seafood cuisines?
---
Browse our travel posters gallery to discover more gorgeous wall art to feed your wanderlust.